STEREO: A Glasses-less 3D Exhibit
STEREO: A Glasses-less 3D Exhibit was a natural follow-up to "Congestion in 3D" unlike its predecessor, this exhibit used lenticular technology to show 3D images without the need for glasses. In contrast to "Congestion in 3D" this exhibit did not have a social cause, but rather its purpose was to pen a love-letter to Toronto by depicting it with a unique and captivating medium. By using glasses-less 3D photography, the medium breathed life into its depictions and allowed viewers to experience Toronto with new depth.
The artwork used quite a few different techniques to produce. To first capture the images I used a Nishika n8000; a film camera made in the 80's that captured 4 different angles at once. This was my first time professionally working in film, so admittedly it took a bit to get used to. For example, I wasted my first roll of film because I didn't progress the roll properly with each shot.
After processing the film, I scanned and prepared the film for lenticular lamination. A process that uses all the angles to create one 3D image using a laminated lens.
The Artwork itself depicted different spots in Toronto that filled 4 different categories that I felt described the city the most: Architecture, Nature, Landmarks, and Transit.  Below are examples of the artwork, unfortunately, I could only create a simulation of how the 3D looked as the effect can only be viewed in person.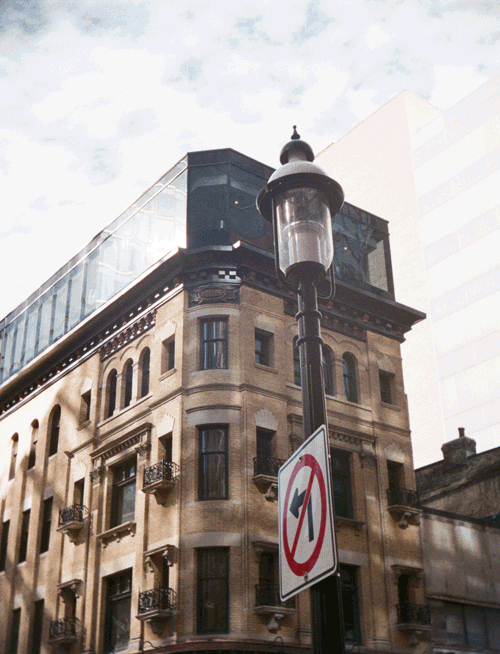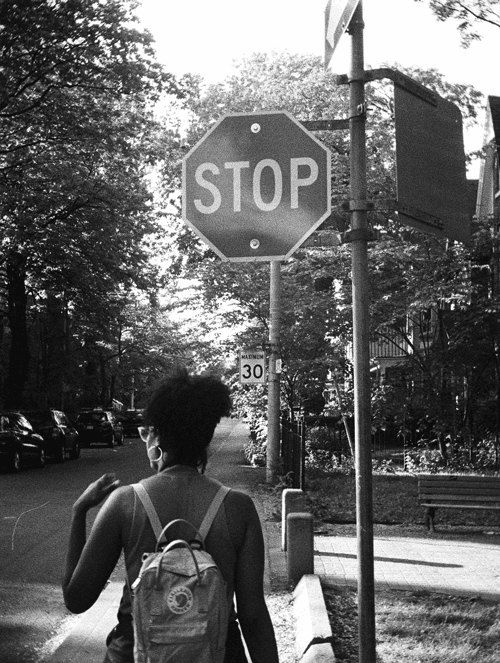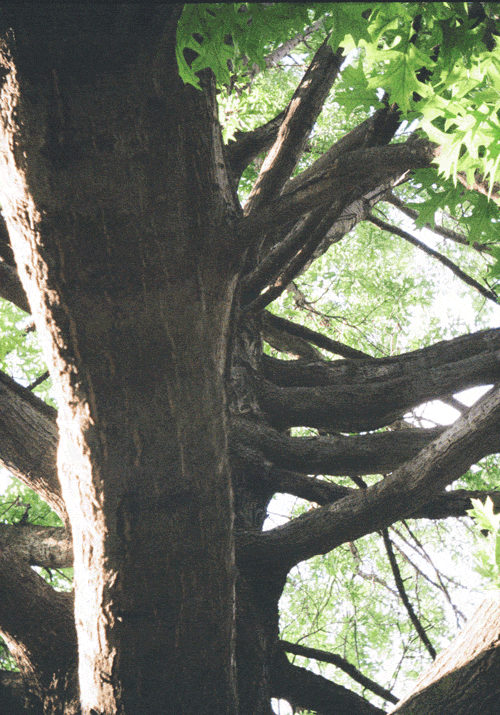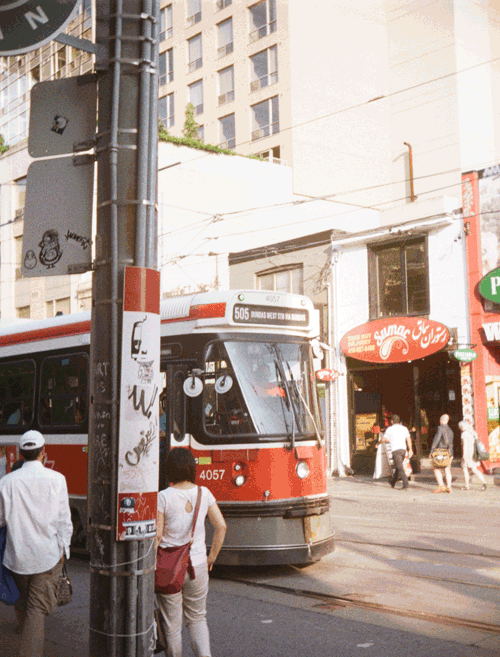 This event didn't have a heavy marketing push behind it since I had a few other projects on the go. But, to my surprise and delight, it did make it on the "Top Events To Go To List" on a few major Toronto blogs.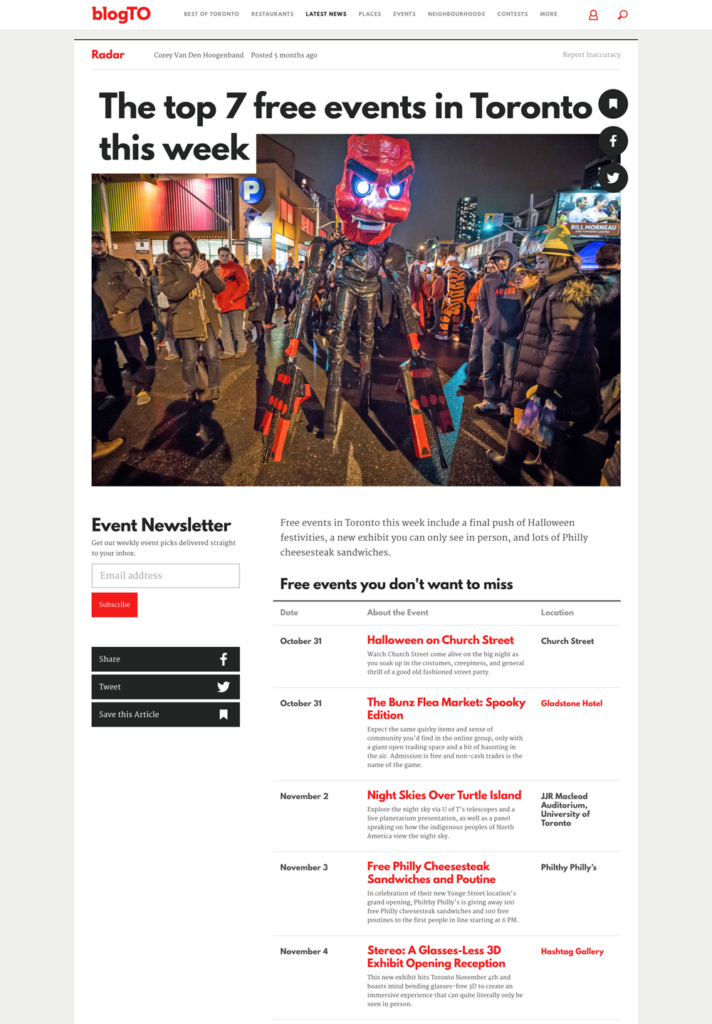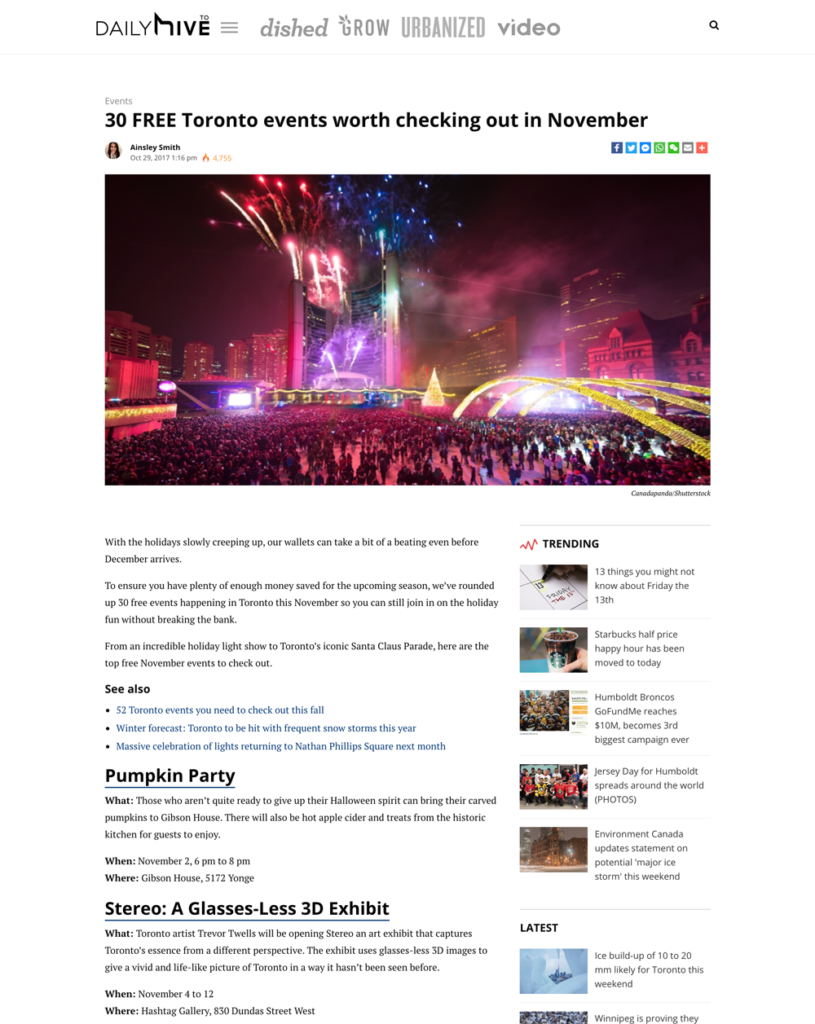 The exhibit was held at #Hashtag Gallery, which was a larger venue than my last show. The event was a success, with glowing reviews. The foot-traffic was about the same as"Congestion".  The gallery was also able to sell a couple pieces.