Congestion in 3D was my first public art show. The concept was to create an art project which captures glimpses of one of the most congested, unsustainable areas in Toronto; its transit system. The exhibit used anaglyph 3D images and sound to create a truly claustrophobic environment. The exhibit also came fully equipped with 3D glasses, allowing exhibit goers to view the photos on display and experience the full weight of the art's oppressive effect.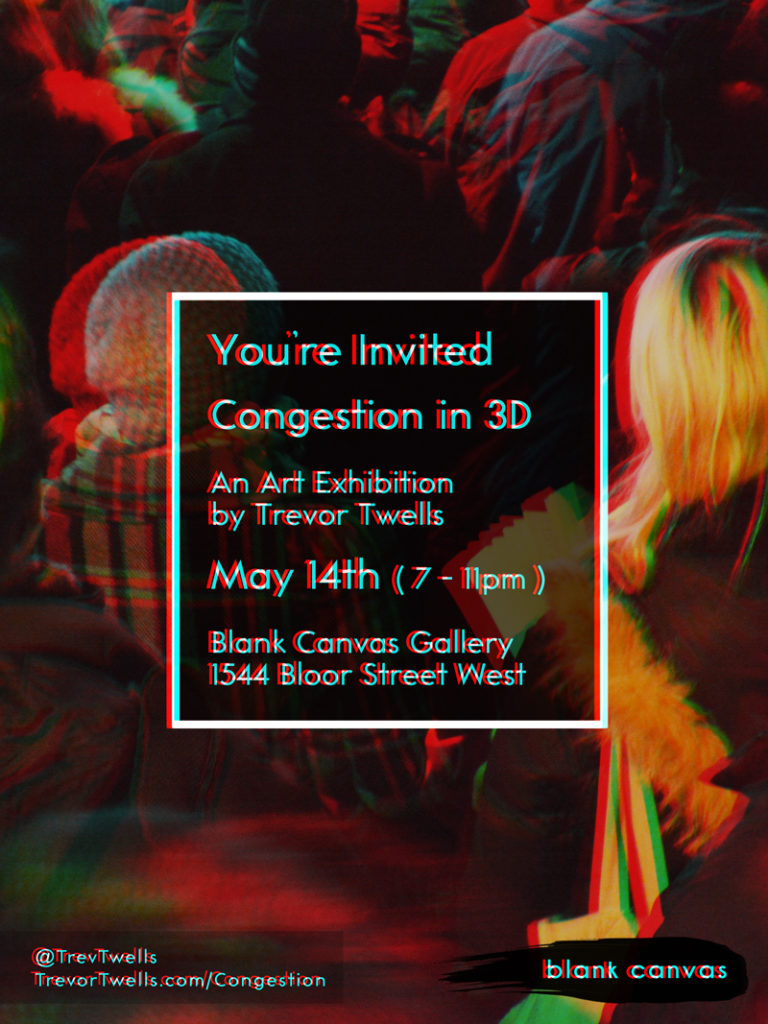 For the artwork I used a Nikon D5200 with a Loreo 3D lens attached. The goal was to take pictures in Congested subway areas at peak-time to truly capture the lack of space.  I also wanted to find relatable commute tropes, like the irony of being socially isolated on your cellphone while being surrounded by a crowd. You'll find a few examples below (You'll need red/cyan 3D glasses to see the effect).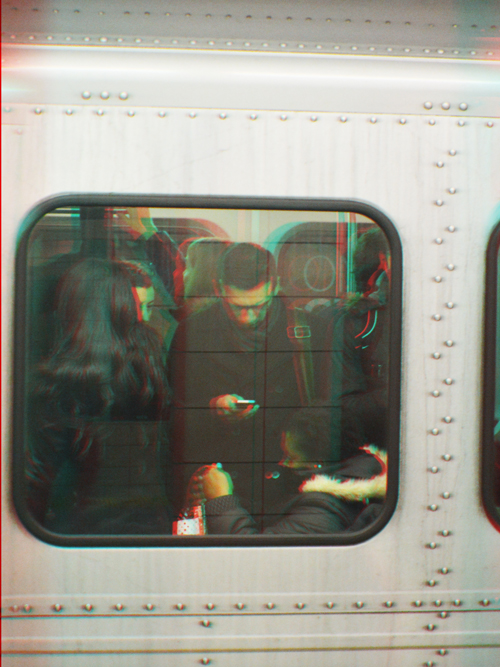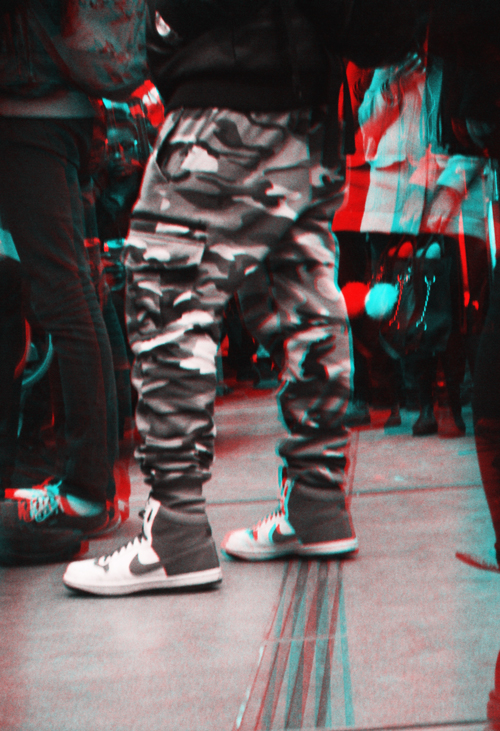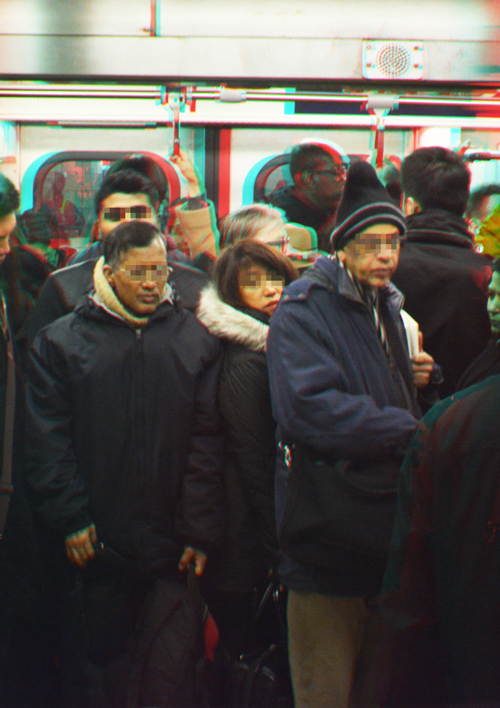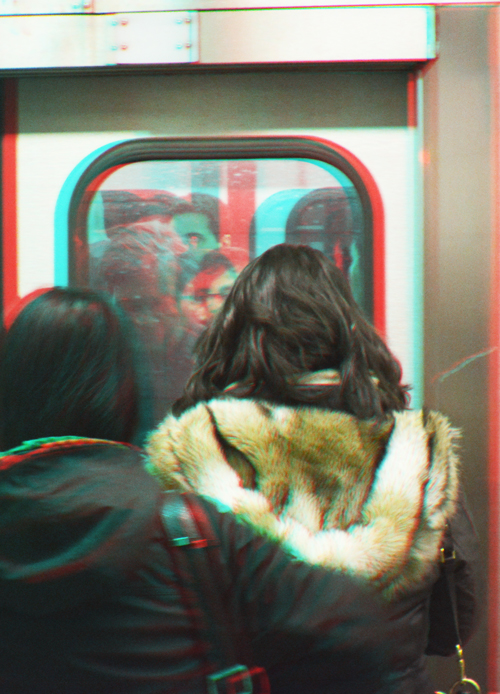 Marketing an art exhibit in Toronto was a new endeavour for me, but writing a press release wasn't. I sent press releases to various Toronto news outlets, and to my delight The Torontoist picked up the story which gave me great publicity.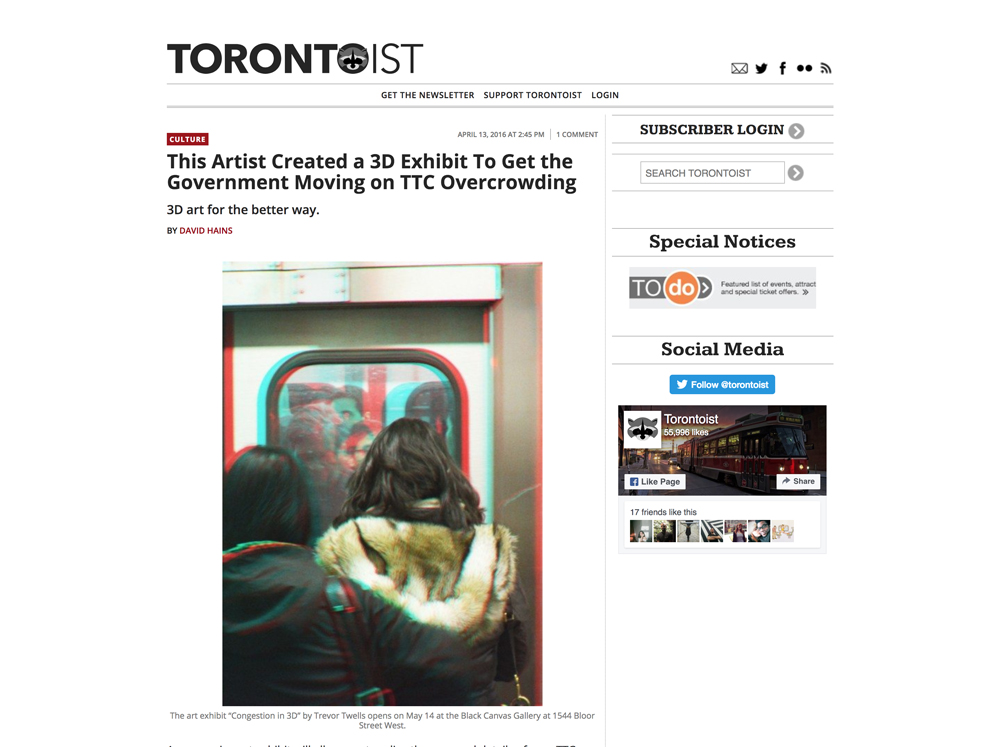 The exhibit opening was held at Blank Canvas gallery, which seemed perfect for it's long tunnel-like layout. Overall the the event was a success, with over 200 visitors in foot-traffic. The exhibit also garnered a great review from famous artist Joan Butterfield.