MakeRoom Inc is a non-profit whose projects aim to enable emerging artists with the funds, access and space to reach broader audiences.
Its first and main initiative, The Space Project enables artists to submit their work to our online platform, which then gets projected on to real physical spaces at night.
The Space Project aims to create space for artists in a city where expensive real-estate is driving them out.  By creating in public areas for artists regardless of race, identified gender or marginalized class, The Space Project is diversifying and levelling out the playing field for art in the city, an area that tends to be racially homogeneous.
So far we have we have achieved:
160 Artists Shown | 400 Pieces of Artwork | 3 Partner Galleries
The design for The Space Project was aimed to be extremely simple. We took inspiration from the philosophies of Google Search and WeShare; very powerful tool with minimal choices for interactions. This streamlines the customer to it's main functions without risk of them navigating elsewhere or getting confused.
For the information architecture we took a funnel approach, where the main functionality was upfront, but information and reassurance to the customer revealed itself as they scrolled down.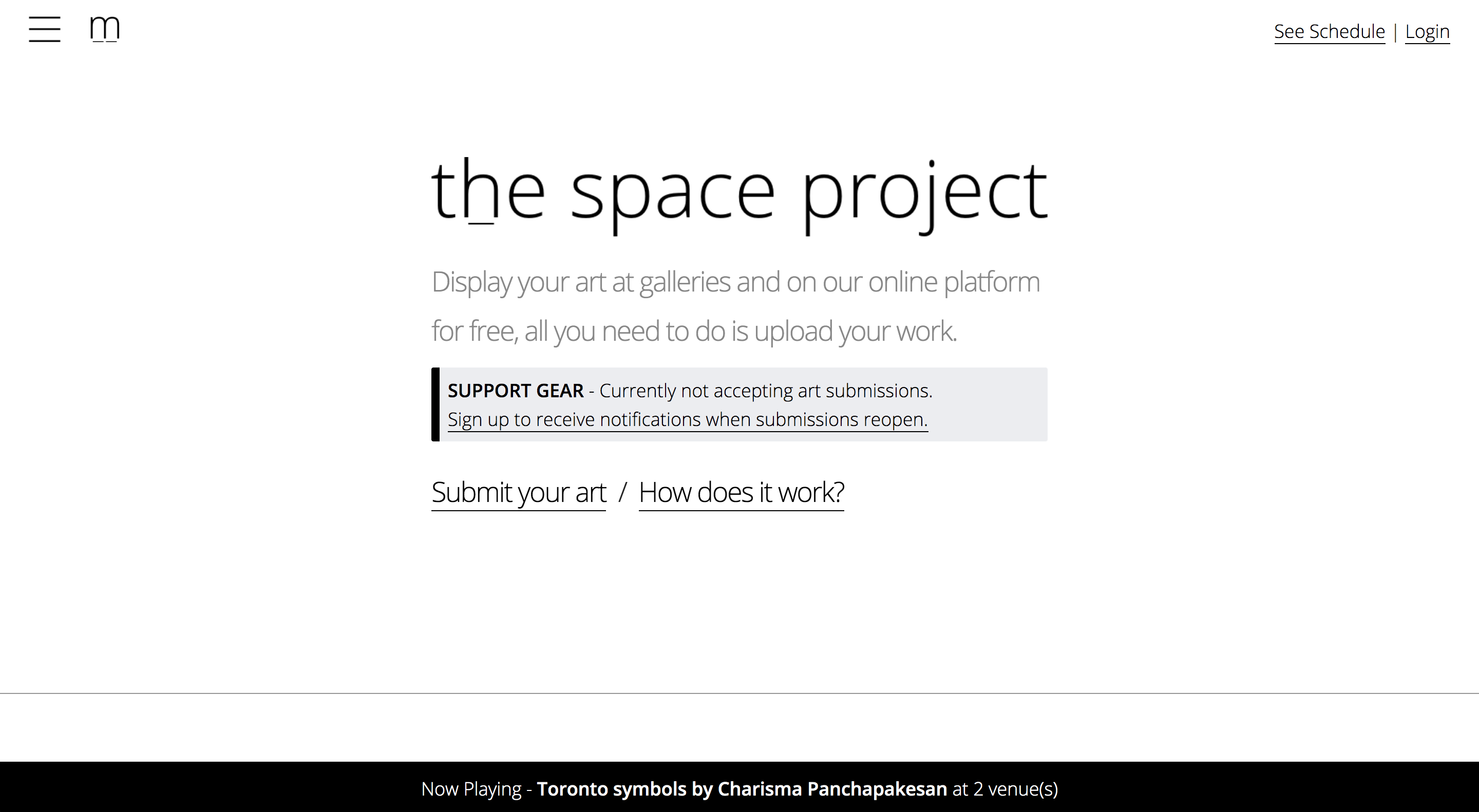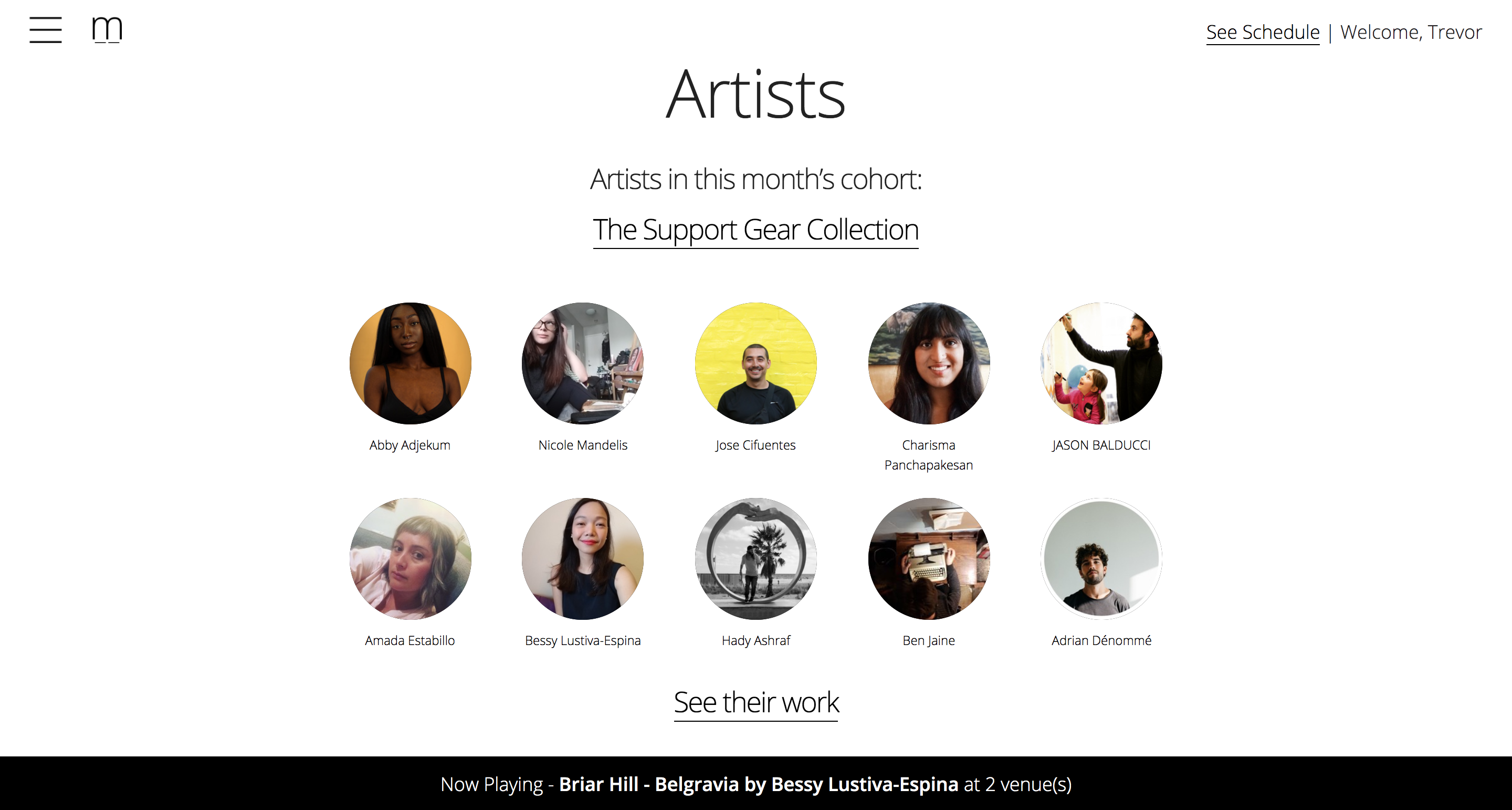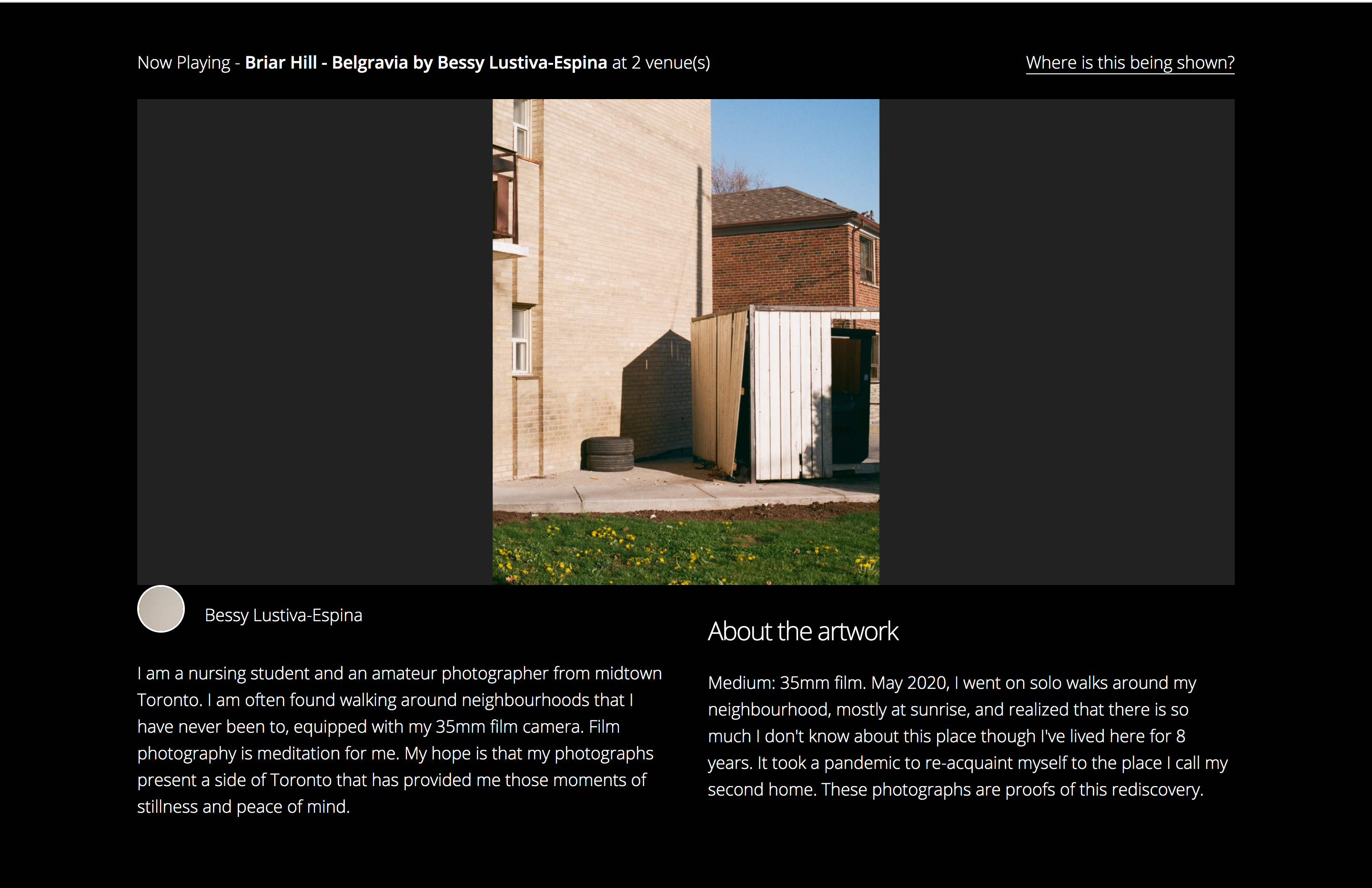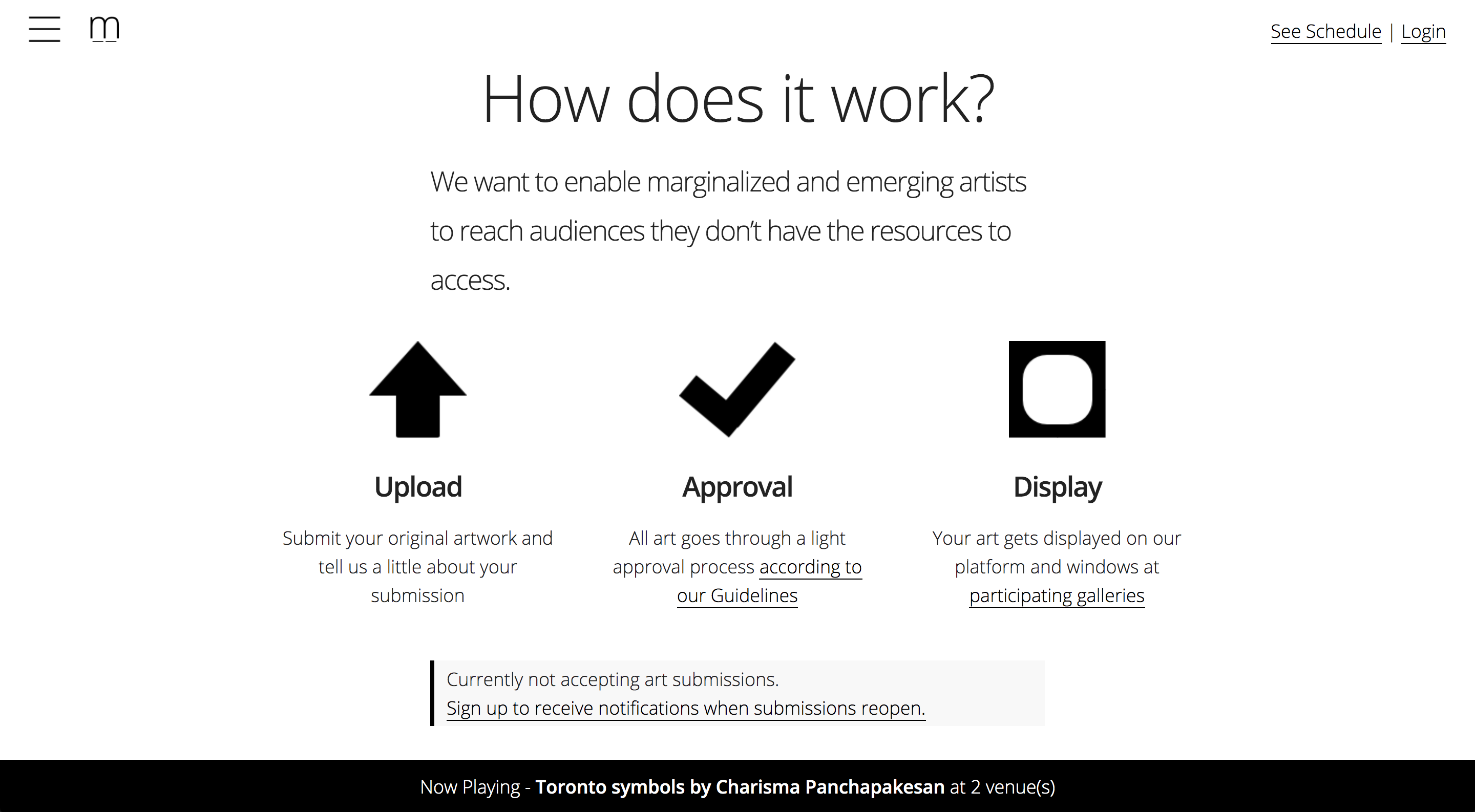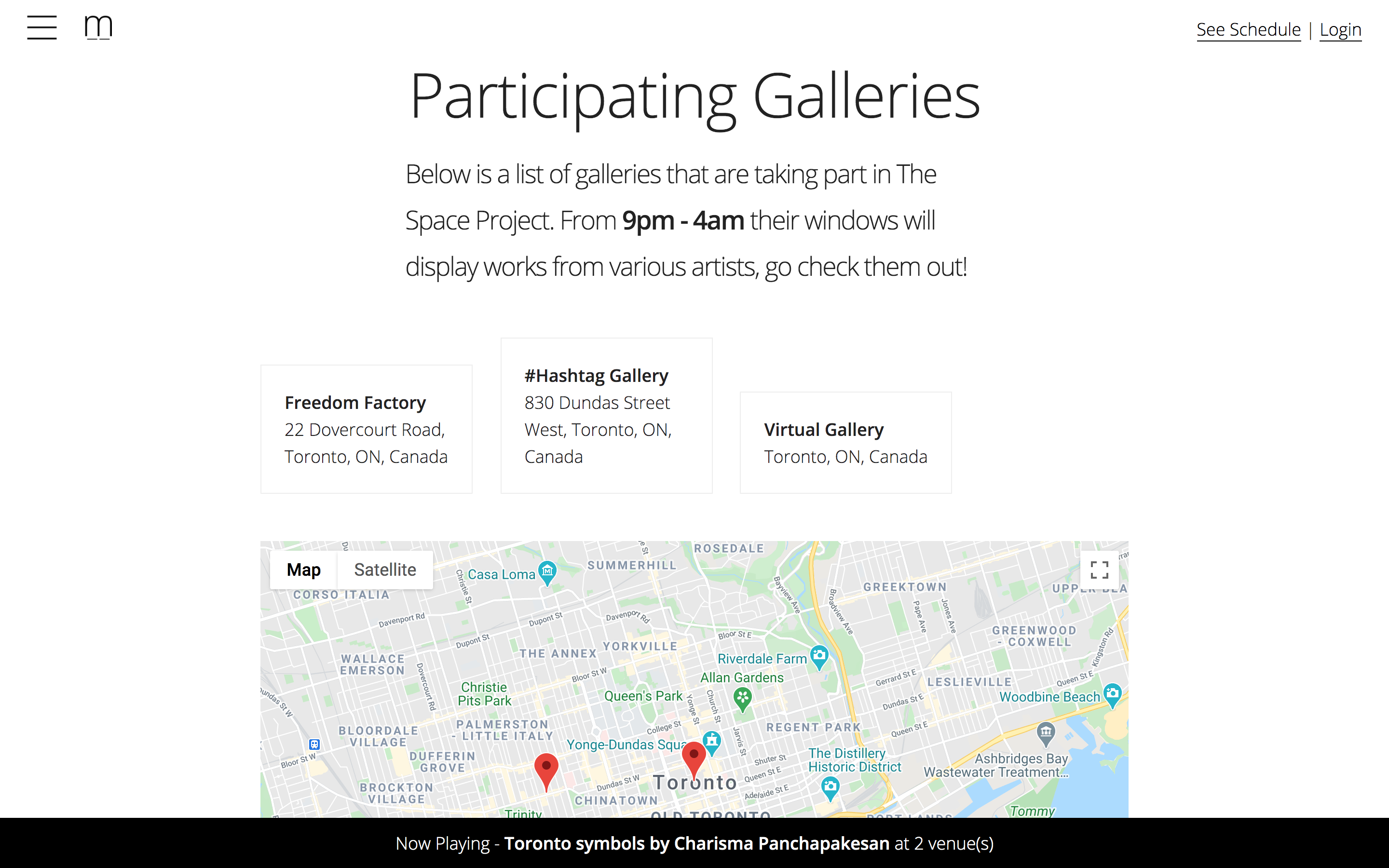 Users that wanted to know when and where art was being shown could navigate to the "Schedule Page" to see which venues were active at the time and which artist was being displayed next.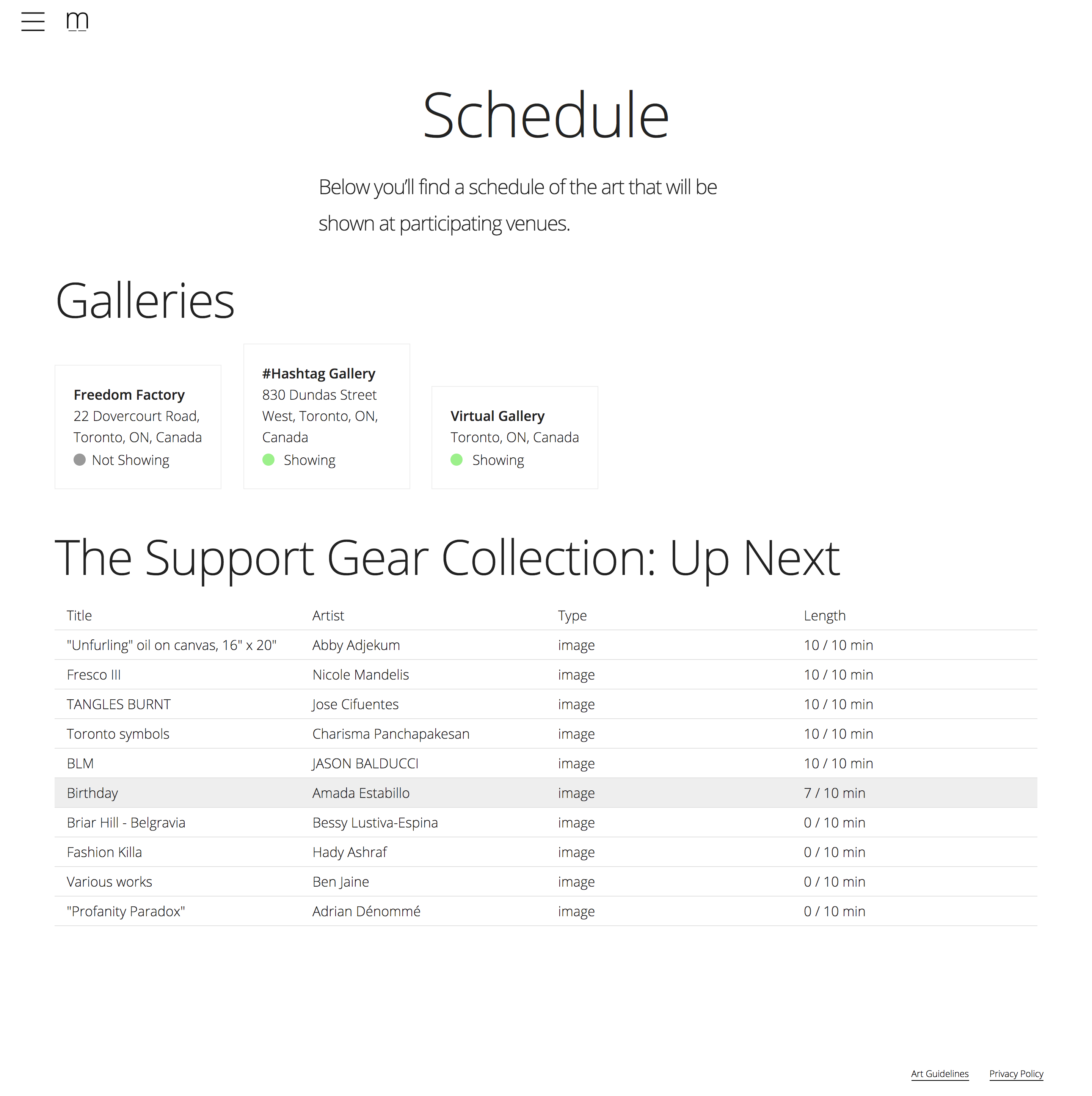 Artist works were also available through the Gallery Page. The order was randomized to give the artists a fair chance to be shown. We also made sure linking was not broken by the randomization incase a user wanted to share the artwork.
The Space Project has gained the notoriety from Toronto news outlets, such as BlogTO and CBC News.