MakeRoom Inc is a non-profit whose projects aim to enable emerging artists with the funds, access and space to reach broader audiences.
Its first and main initiative, The Space Project enables artists to submit their work to our online platform, which then gets projected on to real physical spaces at night.
The Space Project aims to create space for artists in a city where expensive real-estate is driving them out.  By creating in public areas for artists regardless of race, identified gender or marginalized class, The Space Project is diversifying and levelling out the playing field for art in the city, an area that tends to be racially homogeneous.
So far we have we have achieved:
160 Artists Shown | 400 Pieces of Artwork | 3 Partner Galleries
The Space Project Website acts as an informational guide to our community base and an artist gateway to interact with our platform.
It allows artist to view and submit to open calls and community member to see where and when the art is being displayed.
The website also has an online gallery component for those who may not be able to travel to the partner venues to see the current art collection.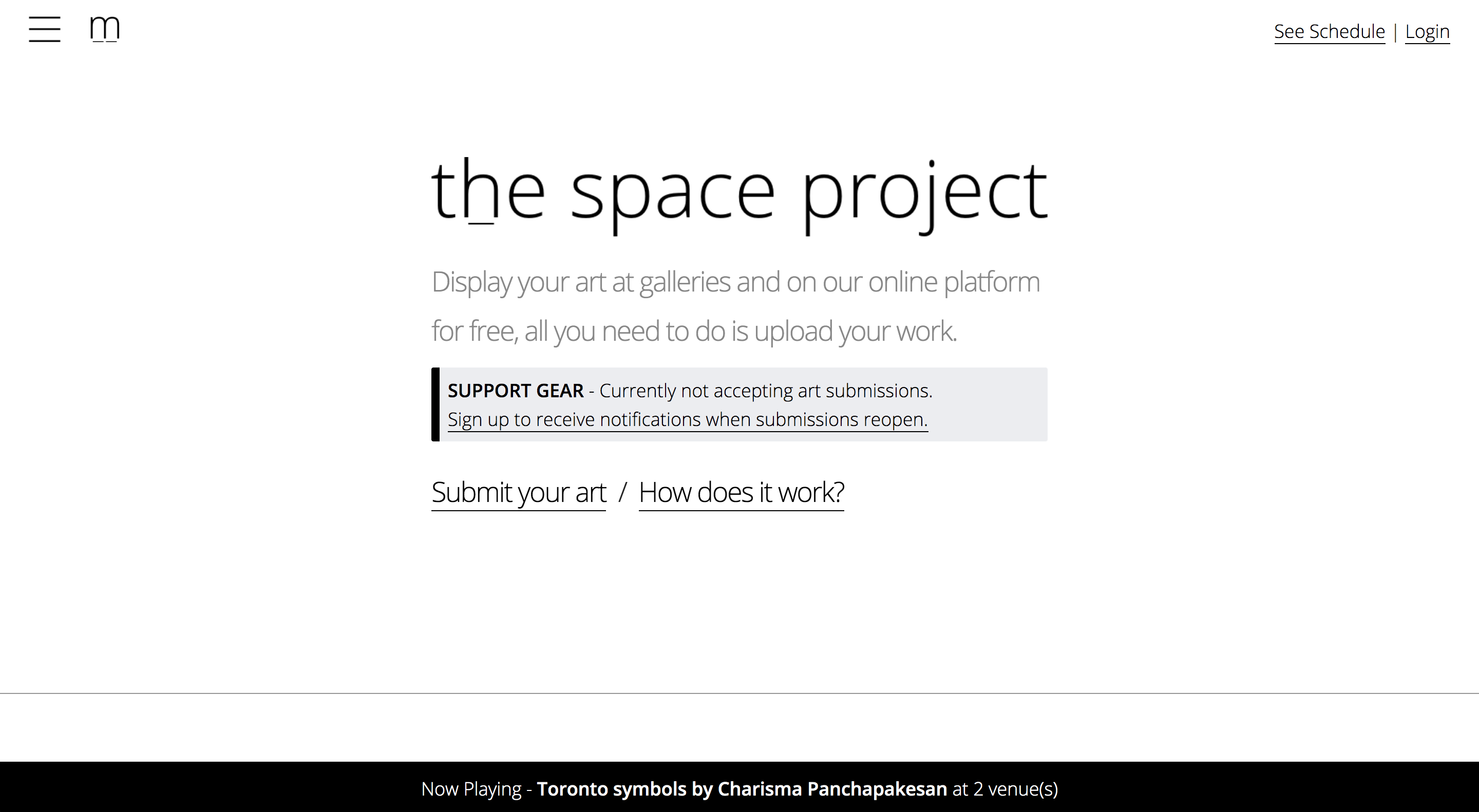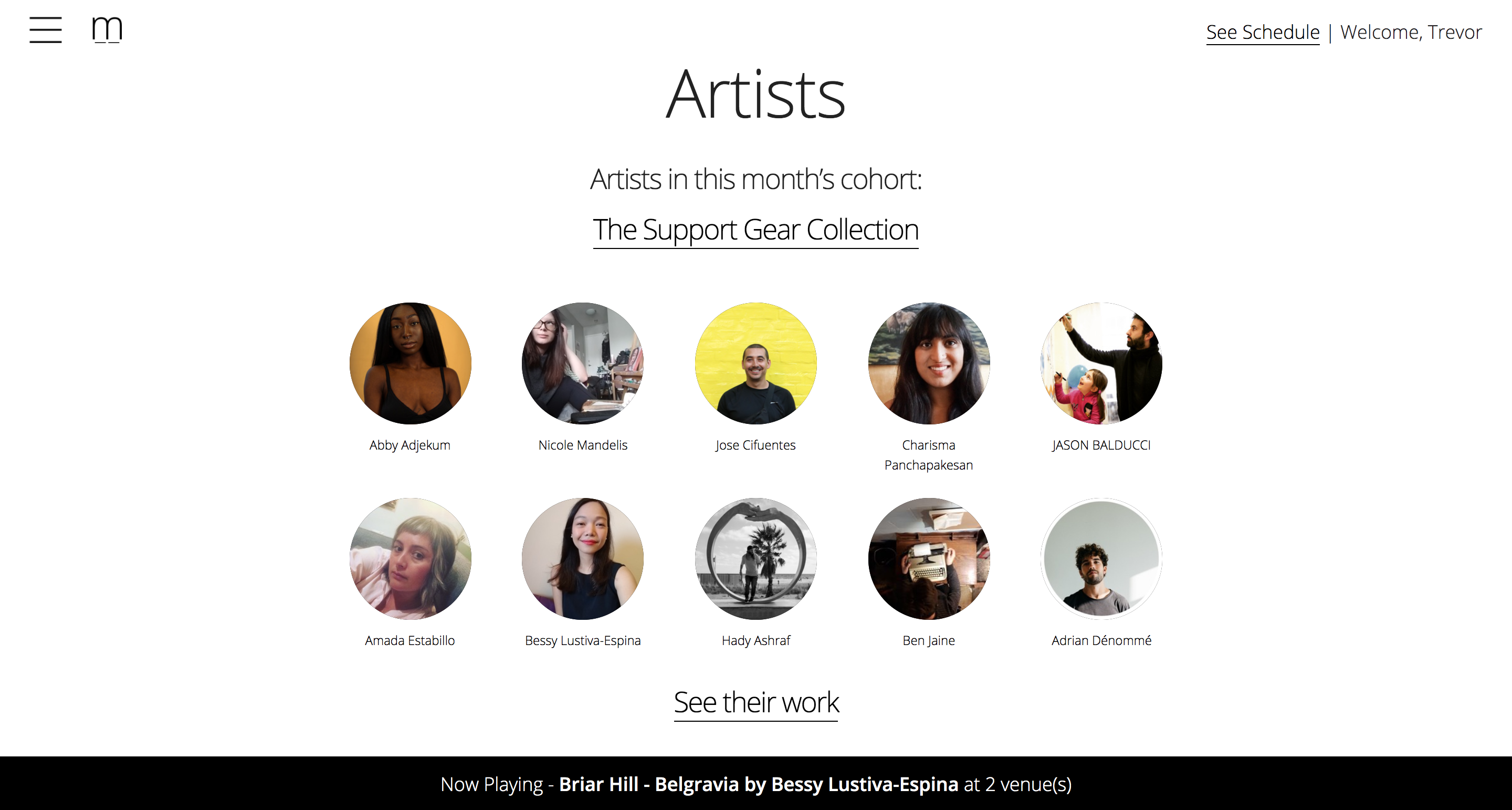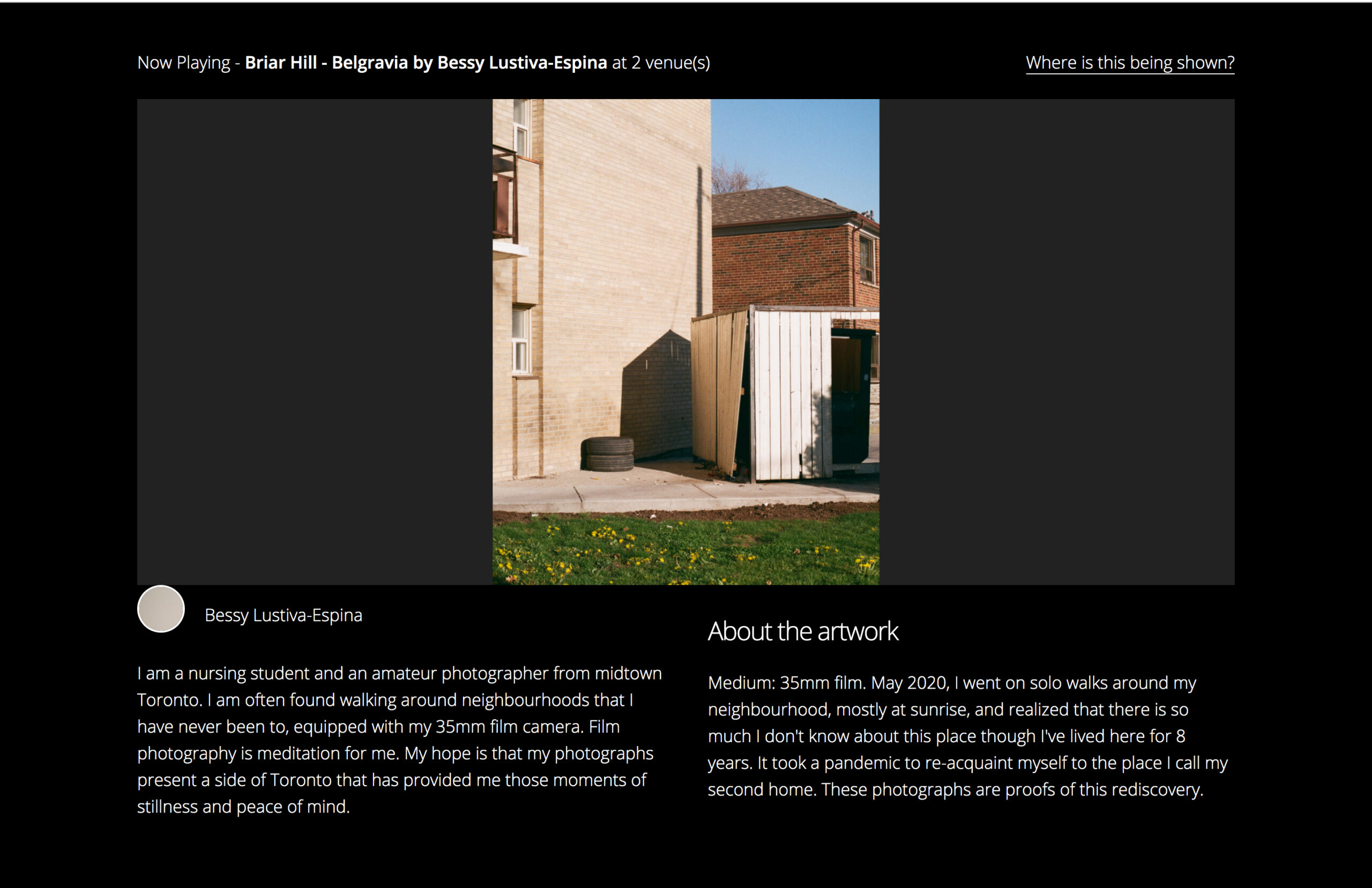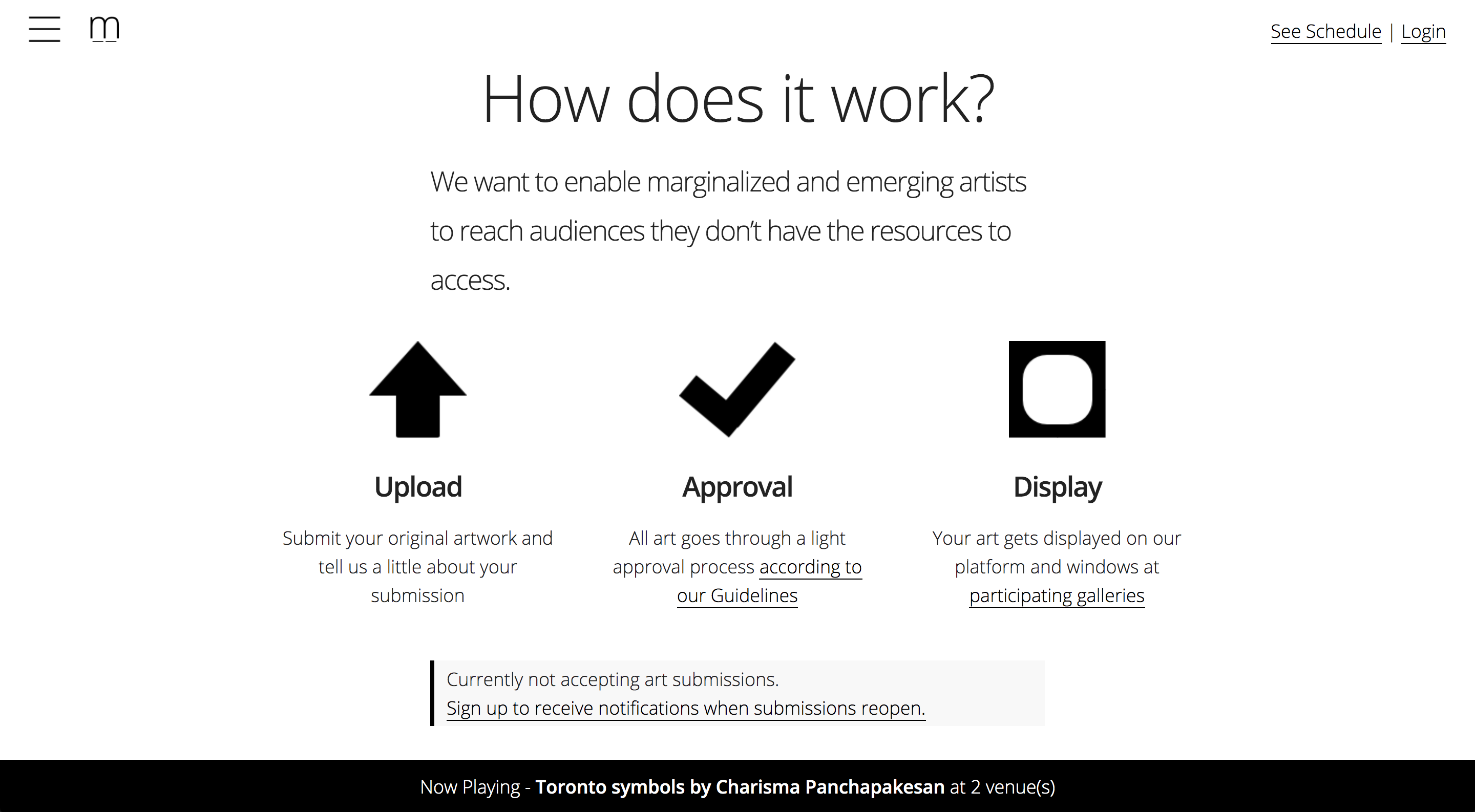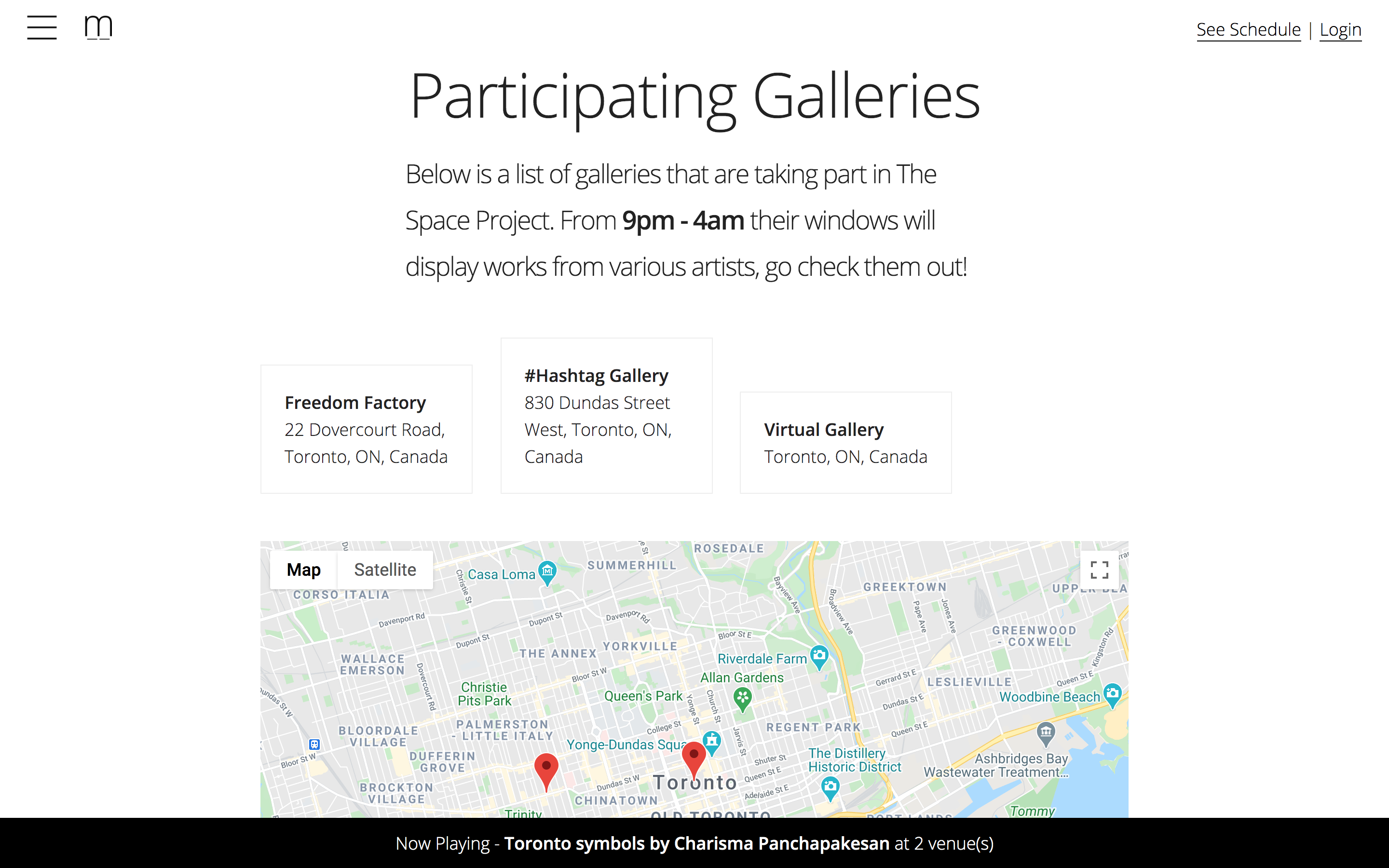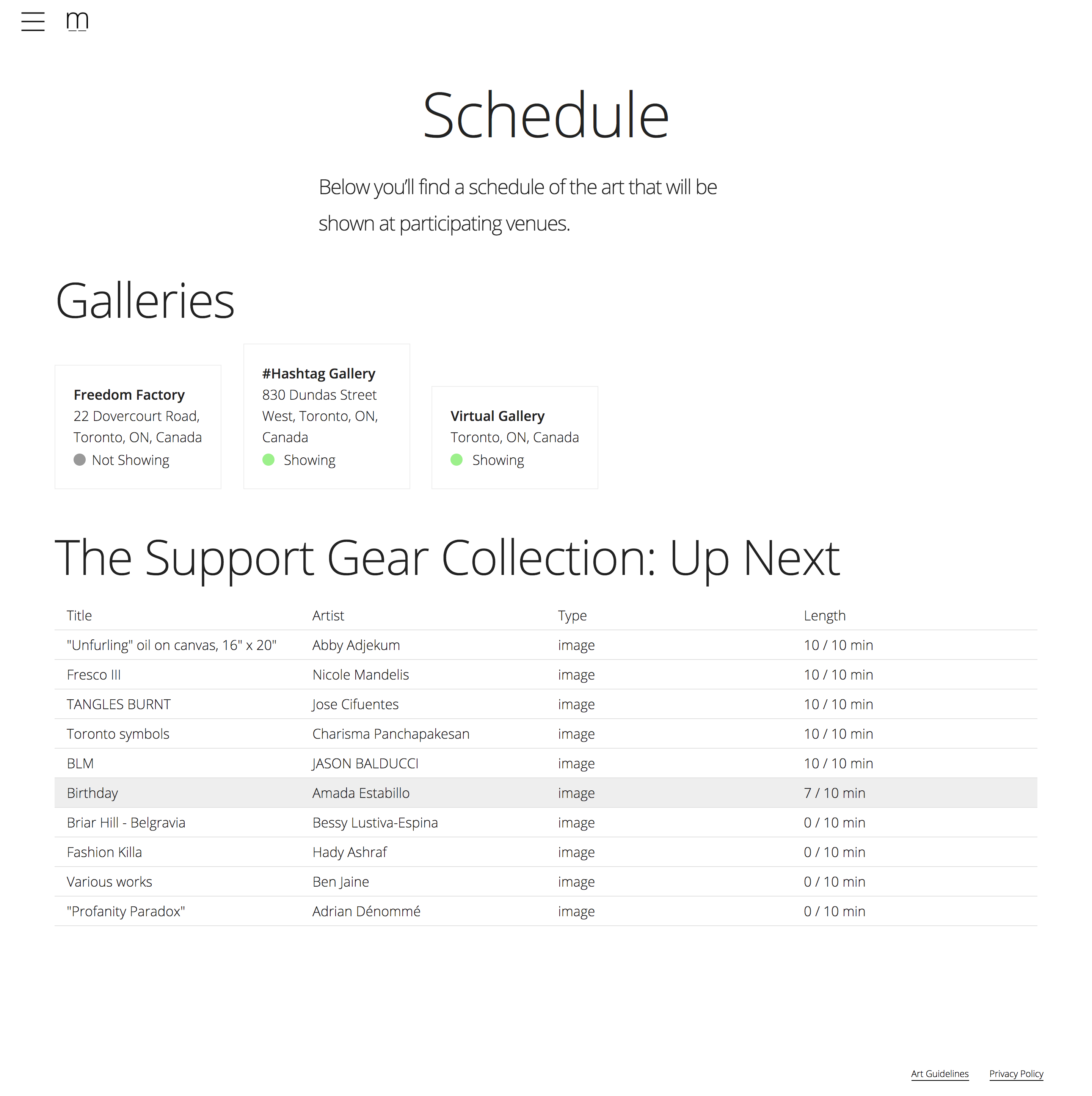 The Space Project has gained the notoriety from Toronto news outlets, such as BlogTO and CBC News.